Welcome to GridKa School 2012
The International GridKa School is one of the leading summer schools for advanced computing techniques in Europe. The school provides a forum for scientists and technology leaders, experts and novices to facilitate knowledge sharing and information exchange. The target audience are different groups like grid and cloud newbies, advanced users as well as administrators, graduate and PhD students. GridKa School is hosted by Steinbuch Centre for Computing (SCC) of Karlsruhe Institute of Technology (KIT). It is organized by KIT, the Swiss National Grid Initiative (SwiNG) and the HGF Alliance "Physics at the Terascale".
Technical Program
The technical program covers the broad range of the dynamic research areas like:
Large scale data management
Multi-core computing
Effective programming
Virtualization
Cloud services and applications
Configuration management
Grid middleware development
Security and incident management
Half of the school consists of the expert talks, which cover the fundamental and theoretical aspects of the topics. While the other half consists of the hands-on sessions and workshops, which give the participants the excellent chance to gain the practical experience on techniques and tools.
Support for GridKa School 2012 has been integrated into the Conference4me smartphone conference application. The application provides a digital, mobile copy of the conference agenda and timetables, venue information, social network updates, and more. Download Conference4me from the Android Play market or from iTunes, run the application and choose GridKa School 2012 from the list of conferences available for download. For more information about Conference4me, including QR codes for direct downloads, please see the official Conference4me website. (http://conference4me.psnc.pl)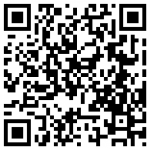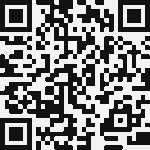 Our partners
News
GridKa School 2012
is scheduled for August 27th to 31th.
more News
Registration is now open: Early bird registration until July 15, 2012